The pearl island – Phu Quoc has been a perfect destination for any tourists who wish to have a great and peaceful holiday for ages. Phu Quoc is famous for its natural landscape with beautiful islands and the sea. You will be fond of white waves, white sands and turquoise waters. However, have you ever wondered what else can we do or see besides those beautiful beaches? The answers for you are all here, in this travel content.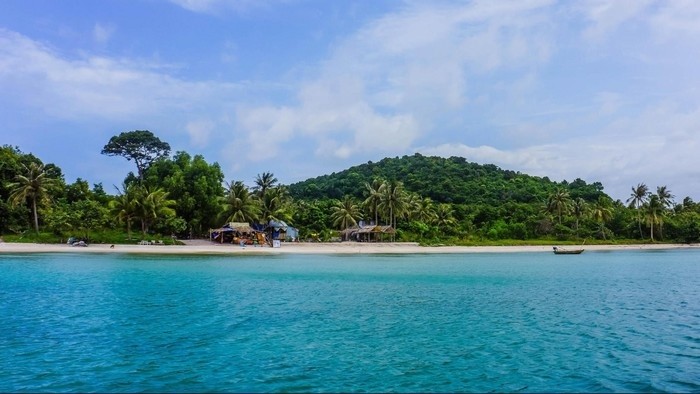 First things to do when coming to this Pearl Island is harmonizing your bodies in the greenish-blue seawaters, wandering along beautiful lengthy white sands or resting underneath shady coconut palms on the beach. Do not miss the chance to visit those famous idyllic beaches on Phu Quoc Island, such as: Bai Sao, Bai Dai, Bai Thom and so on.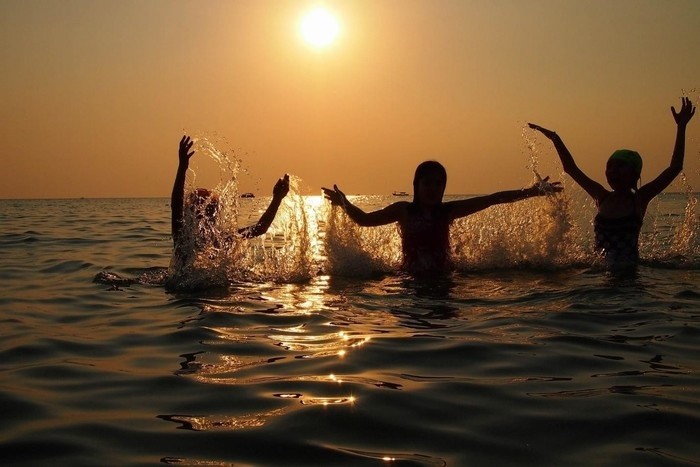 Immersing in the turquoise waters-Why not?
Snorkeling amid corals in Phu Quoc – Why not?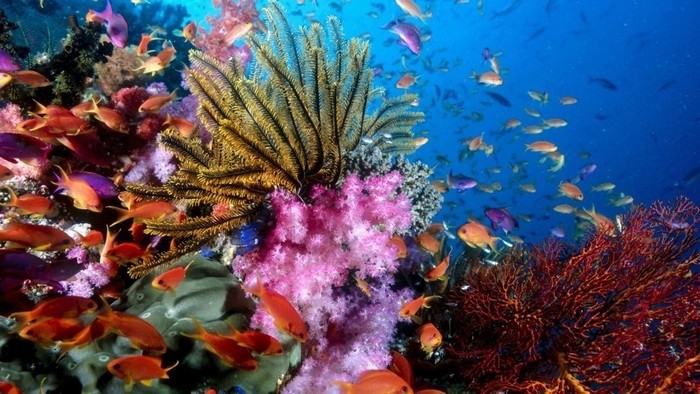 Observe beautiful coral reef while in Phu Quoc
This is an interesting activity on Phu Quoc. Phu Quoc floats in the warm tropical waters in the Gulf of Thai Land. It possesses a diverse marine ecosystem and unique islands. Besides, this tropical paradise also hides abundant irresistible coral reefs underwater. With 17 species of stony corals, soft corals and polyps, its stunning coral reefs are worth to be ranked first on the scale of variety in Vietnam. Phu Quoc is a greatly deserving destination to start a journey underwater and observing corals.
Floating with fishermen and discovering deserted islands
Beside those wild idyllic beaches, Phu Quoc is also surrounded by countless lands with the primitive appeal. An Thoi archipelago has 12 different large and small islands, along with other islands, such as: Hon Mong Tay, Hon Doi Moi, Hon Thay Boi located in the south of Phu Quoc. This promises a truly interesting journey for you. Hence, tourists should not miss the opportunity to explore once those real deserted islands.
Experiencing country life with catching cuttlefish at night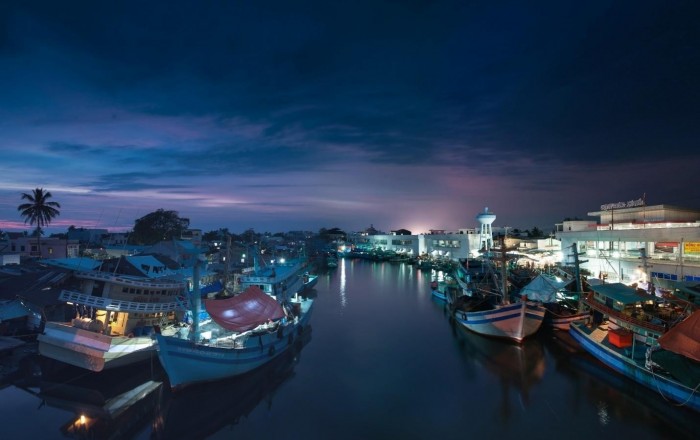 Silent night on Phu Quoc
When the night falls, Phu Quoc is sunk in a quite silent space. This makes tourists think that there is nothing special at night on Phu Quoc. However, you may not know that contradicting to the silent Phu Quoc at night is an offshore busy night life. If you have not known about that before, why not try it once. The night space appears tremulous and flickering with the lights for fishing shimmering, or the happy feeling when catching fresh cuttlefishes yourself are what you can get from this catching cuttlefish trip.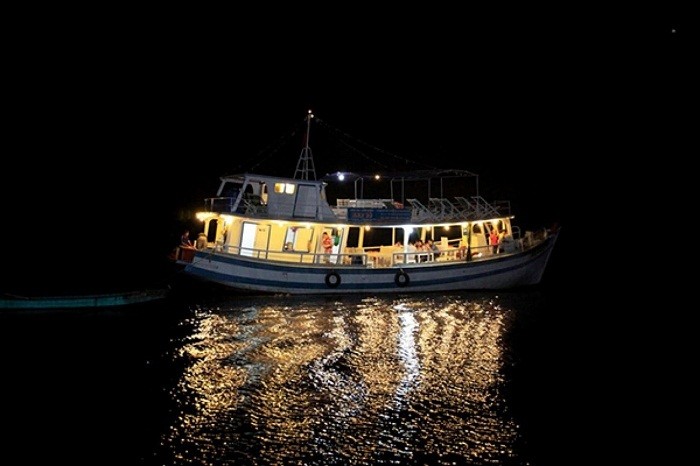 Interesting with catching cuttlefish activity
Exploring primeval forests on Phu Quoc Island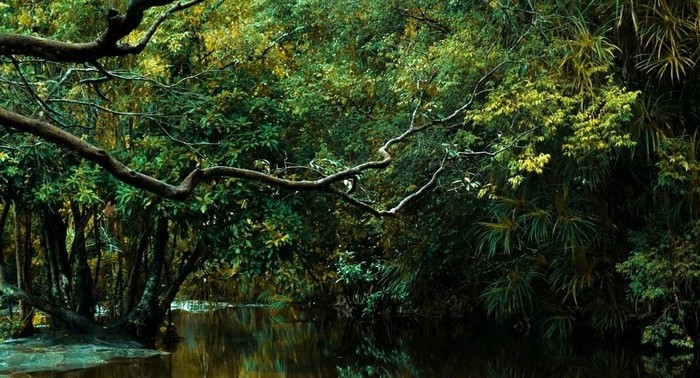 The mystery of Phu Quoc primeval forests
Not only possesses the most appealing and beautiful beaches, Phu Quoc can also blow tourists mind with primeval forests on the Island. Featuring the characteristics of climate and soil of the tropical island, Phu Quoc is a natural habitat for many special species of fauna and flora besides the lush forests. Take a few moments of your time while on Phu Quoc to explore those amazing primeval forests.
Immersing in the cool waters of Suoi Tranh stream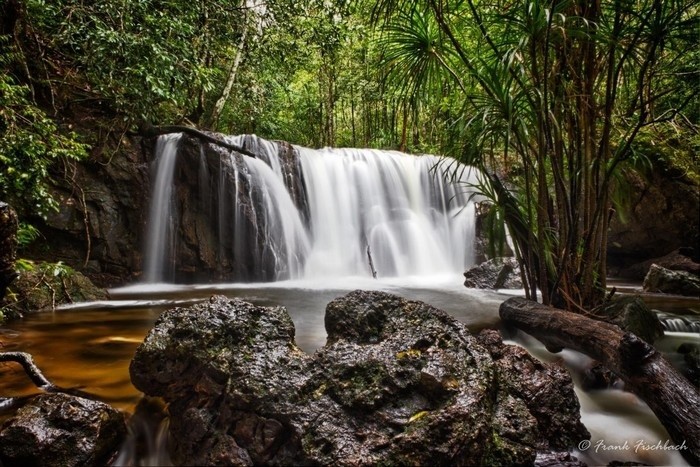 Suoi Tranh looks like a lively painting
Started from many small flows steaming through forest and rocks of Ham Ninh mountain, Suoi Tranh has a beauty just like the name implies – beautiful like an ink painting. Immersing in the cool waters, listening to the sounds of the wind whispering, the stream murmuring through the rocks and the trees rustling in a deserted space will be an unforgettable memory on the Pearl Island of the South.
Interesting Vinpearl Land-Phu Quoc
Mekong Delta Tours hope this answer will help you imagine a complete picture about Phu Quoc. Besides the true experiencing with nature, Phu Quoc will not disappoint those who want to have cheerful, overjoyed and entertaining moments during the trip. Vinpearl Land Phu Quoc is an answer for you.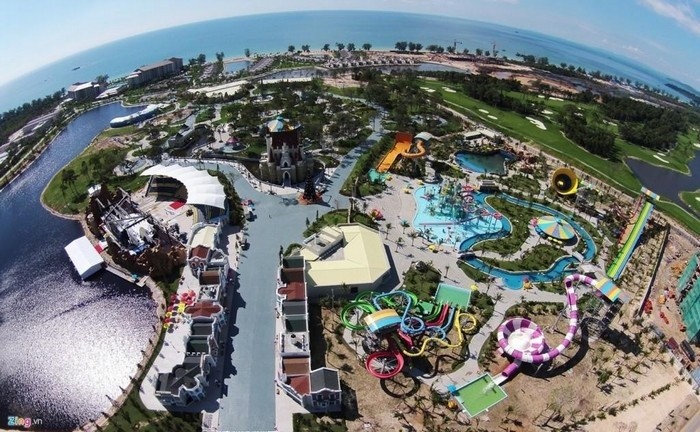 Located on Bai Dai, one of the famous beaches on Phu Quoc, Vinpearl Land promises to bring you a great time with many attractive games. If the Aquarium shows you a small underwater world, the Outdoor games region will bring you the strong and unique experiences. Furthermore, tourists can also enjoy Amphitheater on Phu Quoc, which brings exploration lovers the technical excellence, sparkling and colorful art performances.
Phu Quoc not only has turquoise sea, white sands and blue sky, it also includes the amazing mystery of the nature and locals here. The pure streams on the island, the extensive primeval forests or normal living style marked the sea are always experiences that tourists should not miss. Tourists can also enjoy the greatly joyful moments at Vinpearl Land recreation on the island. Above all, Phu Quoc is always an appealing land to any tourists.