The South is a land with an interlaced network of rivers and streams. In this area, waterway plays an important role in mobility. There are various means of transport such as: boats, ships and so on, but the most important and popular mean of transport is Dories.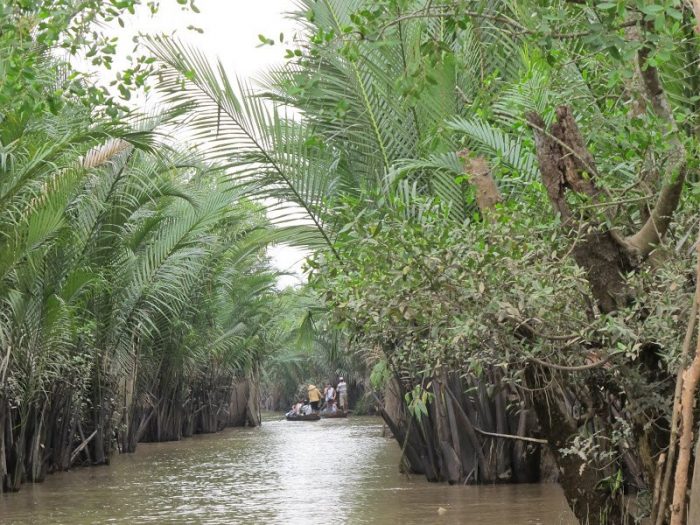 The name of dory is based on its structure, which is joined by three long boards, consisting of two boards on its sides and one flat bottom, and filled the gaps between boards with plastic to prevent water leak. The bow-shaped logs will form a chassis that holds the boat firmly in place. The boat has a length of 4m, width of 1m, and capacity of about 5 people. Riders must sit at the end or the top of the dories to control the pole.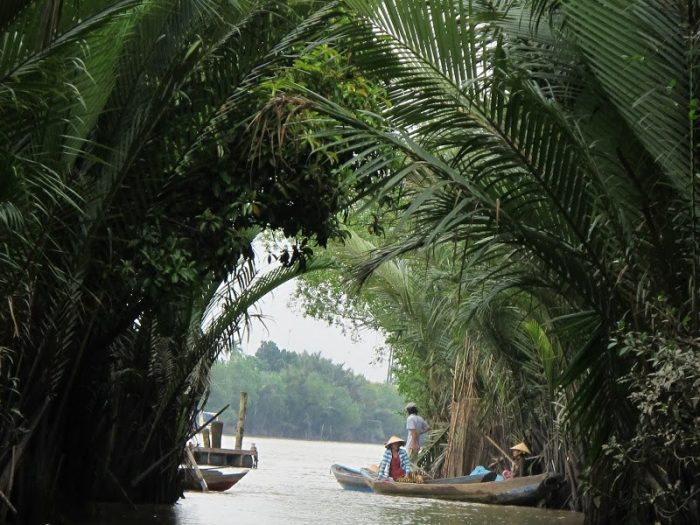 Dories can be used to travel easily on large rivers, ditches, and even small inclines since it seems to lightly glide even on narrow water surface. Dories are mostly chosen because of cost savings and their superiority in efficiency and flexibility in comparison to others.
It has a strong attachment to Southern people in their entire lives: to take them to school every day in childhood; to carry them in floods to fish out on the field; to narrow the gap between two opposite banks of river, helping couple come together; to help farmers transport their fruits of labor from the field; to carry the troops across the river to carry out their task of protecting the country. Dories built with the roof of the pyramid are also considered as floating home of many lives, where people come back after a hard day work. Dories are not only a means but also a companion, sticking with people throughout the history of the formation and development of this land. Thanks to the development of road traffic, nowadays people also buy motorcycles, cars and so on, but dories still hold a special place in the hearts of Southern people.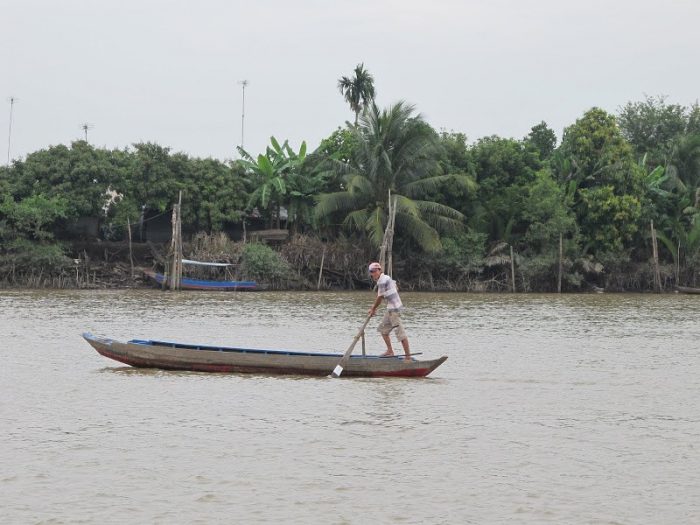 Do not forget to set foot in the South, to experience dories through the small canals with full of coconut trees, along with Daily Travel Vietnam on 2 days and 1 night tour to My Tho – Can Tho, promising many interesting things are waiting for you.