Eco-tourism is rapidly blooming in Mekong Delta. It attracts thousands of domestic tourists as well as international tourists to visit and discover the amazing nature. Traveling to the southernmost Ca Mau – Tu Na sanctuary, tourists will have a fantastic moment with the pleasant and peaceful nature. Let's experience with Mytour to see the picture of birds gliding at Tu Na sanctuary.
There are thousands of birds and sanctuaries in Ca Mau. Tu Na sanctuary lied on the 9th clumps of soil on an Island, which located right at the heart of Nam Can town.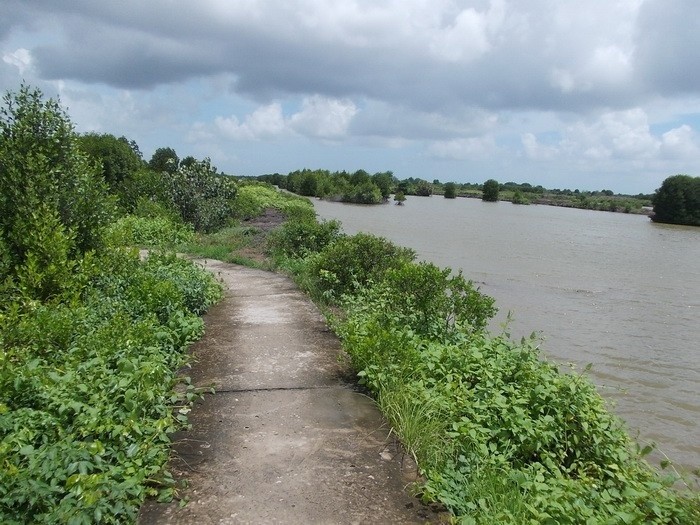 A narrow road that leads you to Tu Na sanctuary
Depart from Nam Can town, tourists can either choose to go by motorcycles or motorboats. If you go by motorcycles, you can ride straight on Highway 1A to Ca Mau city direction about 2km. Then, you will reach Cai Nai wharf.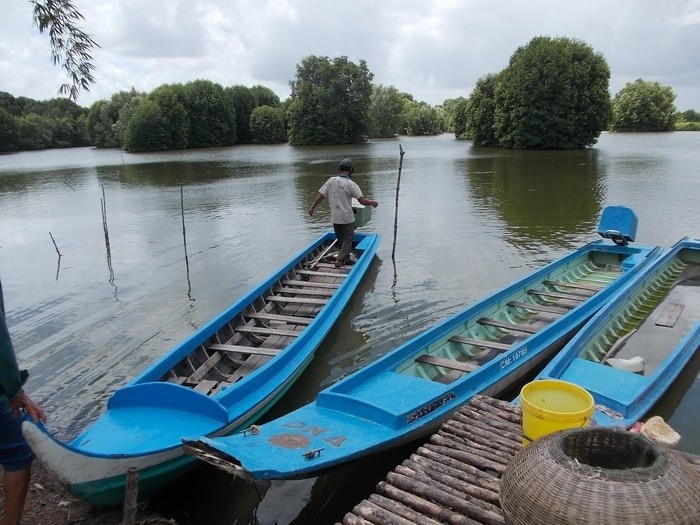 Visiting Tu Na by motorboats
After you step off motorboats, turn left and walk about 2-3km on a narrow road, you will see Tu Na sanctuary. Tourists will go by motorboats or canoes to visit the tremendous Tu Na in the middle of an immense flow. The journey will bring you interesting experiences which you cannot find in the modern urbans.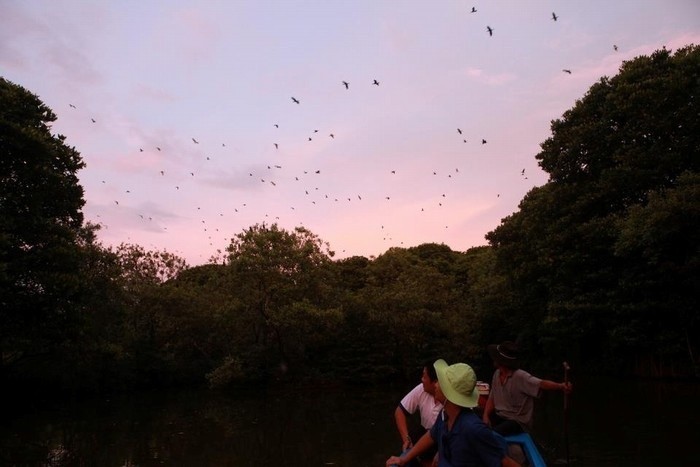 Tourists will be taken by motorboats crept into a mangrove to see the birds
Tu Na sanctuary was established 20 years ago with the area of 25 hectares. It is owned by Mr. Nguyen Hoang Na and still expanding more. The owner has afforested and expanded the area to attract the birds to fly here for living.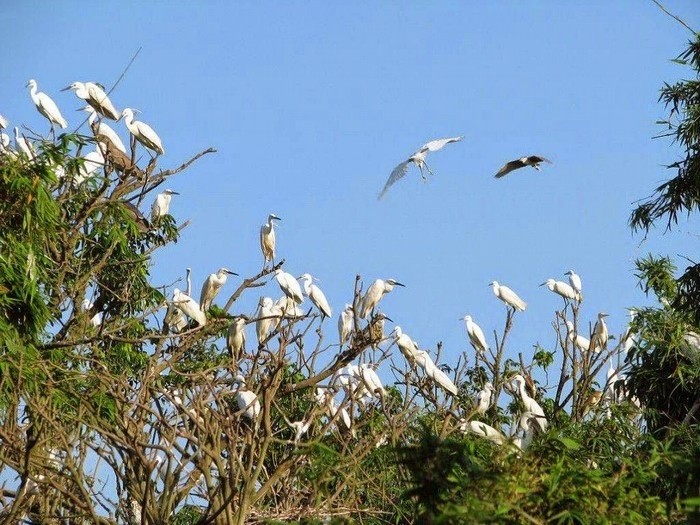 Birds with pristine white fur in Tu Na sanctuary
Tourists will observe more than 120,000 birds belonged to various categories, such as: heron, white pelican, stork, coucal, Indian darter and so on
Pelican-a rare and valuable kind of bird which is listed in Vietnam Red Book
Travelling to Tu Na sanctuary, tourists can witness many species of birds that are classified in Red Book through the owner's introduction. Despite thousands of species and different appearances of them, the owner still recognizes and distinguishes each species even from a far vision. Among those, there are several species that are not only listed in Vietnam Red Book but also in the World Red Book animals, such as: Painted stork, Pseudibis, white pelican …
Painted stork – a kind of bird which is usually live in Mekong Delta region
Tourist will be close and completely harmonized to the nature during Ca Mau trip. Tourists will often catch sight of nestling nests on the trees buds. Those timid hatchlings are equivocal in the nests and waiting for their moms to feed them.
Go further into the sanctuary, you will see each flocks of birds gilding, moving their wings to soar in the sky. Moreover, there are some species that may hide their bodies in the dense mangroves ranges. Sometimes, they open their wings and obtain thrust to create a long bright streaks. The lively painting of Tu Na sanctuary cannot miss the views of storks diving or kingfishers hunting with lightning speed.
The nature has graciously offered this land a beneficial condition to develop ecological forests, where the birds can have their natural habitat to grow and bear. Besides, the owner always facilitate and cooperate with local authorities to extend the conservational area to protect rare and valuable species in Tu Na sanctuary.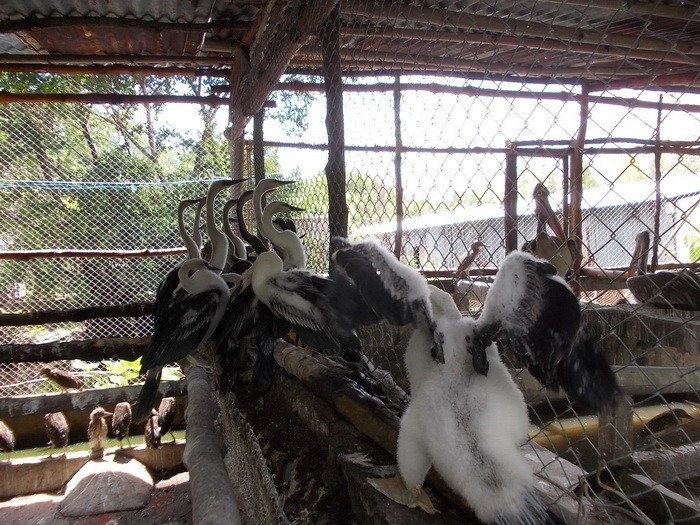 Species of birds in Tu Na
Besides the sights, tourist can also enjoy the "great symphony", chirping, joyful and exciting sound of hundreds species singing until sunset.
Life here is vibrant but also peaceful, which will make visitors feel relax, comfortable and enjoyable every moments.
Tourist can also pick up wild vegetables, catch fishes, taste some rustic specialties and sip few glasses of fermentative wine. Moreover, tourists can learn and sing sweet traditional Southern melodies with the most hospital locals.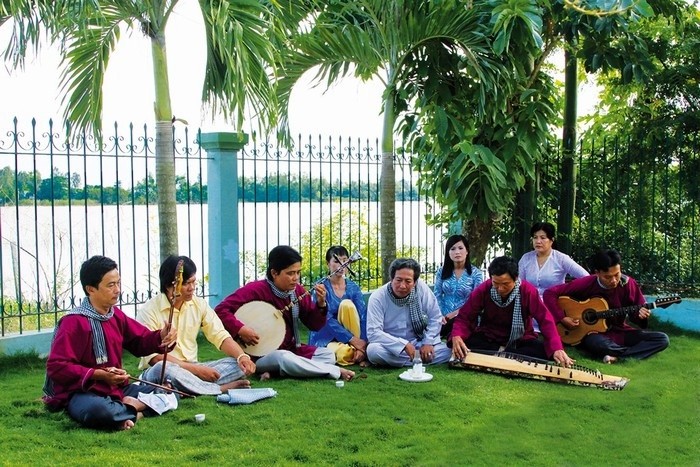 Classical traditional Southern music with resonant melody
Tu Na sanctuary will soon become an eco-tourism with the large scale. Hence, it is promised to become an ideal destination in Ca Mau tour. The nature is coming closer to tourists, which will bring tourist from far away a pleasant feeling where trees, forests and rivers are.
When the sun rises, birds open their wing and fly everywhere. When the sun goes down, they follow each other to fly back to their nests. Watching sunrise and sunset in Tu Na sanctuary would be a memorable experience for tourists.
Mekong Delta is a rustic and peaceful rural of Vietnam, where there are good lands and many species of birds gather and migrate here. The simplicity of life here would somehow release stress, desperation of the bustle and hustle life in the urban. Just spend time in the weekend with family in Tu Na sanctuary to be mingled in the "kingdom of birds" here, you will get back your energy.